Home to high quality Guernseys, Jerseys and Milking Shorthorns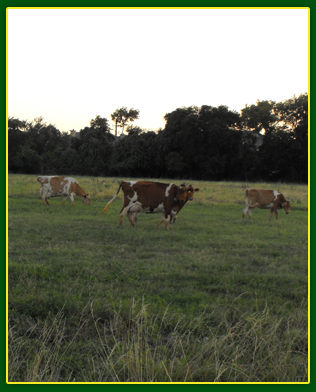 Lavon Farms, located in Plano, Texas, is owned by Todd & Deanna Moore and their three sons, Madison, Mason and Maxton, along with Todd's brother Jonathan. The farm was once home to over 200 cows, mostly Guernseys as well as Jerseys and a few high-end Milking Shorthorns. In the summer of 2010 a new facility was completed in Eastern Texas and a majority of the milking herd as well as the youngstock were moved to this new location where they have endless amounts of grass to eat and several cooling ponds to keep them happy & cool. A small group of cows remain in Plano to provide you fresh & tasty Raw Milk, which is available in our Farm Store. Our cows not only provide you with delicious fresh milk and other dairy products, but they look good doing it! Over the years we have had the good fortune to exhibit quite a few National Show winners and All-Americans, as well as a few National Champions. At the 2007 National Guernsey Show in Louisville, Kentucky we were honored to win Grand Champion, Reserve Grand Champion and Premier Exhibitor!


We also are partners in Lucky Layla Dairy Products - which makes delicious Drinkable Yogurts, wonderful Golden butter, creamy Carmel Milk and versatile Yogurt Cheese. For more about Lucky Layla dairy products click the logo.


Raw Milk Available at our Farm Store!
We are now selling Lavon Farms Grade "A" Raw Guernsey & Jersey milk off the farm in Plano. Our creamy, local and rBST free Guernsey & Jersey Raw Milk can be purchased Monday-Saturday 9am-6pm at our Lucky Layla Farms Farm Store at 3721 N. Jupiter Rd., Plano, TX 75074.